MAKE THESE FIZZY TOILET BOMBS TO QUICKLY FRESHEN UP YOUR BATHROOM WHENEVER NEEDED!
*This post contains affiliate links.
I am not one of those people who despises cleaning, but I am always looking for ways to make it a quick and easy job. These days, I just don't have the time or energy to spend scrubbing everything in my house. These fizzy toilet bombs I made recently are making my bathroom cleaning regimen so much easier. They're essentially bath bombs that freshen up your toilet! I just love them, and I know you're gonna love them too!
FIZZY TOILET BOMBS
These DIY toilet cleaning fizzies are like bath bombs for your toilet!
Volume 90%
How they work is that you actually just throw one into the toilet whenever there is an unpleasant smell or you feel like your toilet could use some 'freshening up' (no further explanation needed!?) and they do the freshening for you! These are keeping my toilets really clean all the time!close
Volume 0%
They are super easy to make, too. You just mix everything together (full instructions can be found below) let them set, and you're good to go.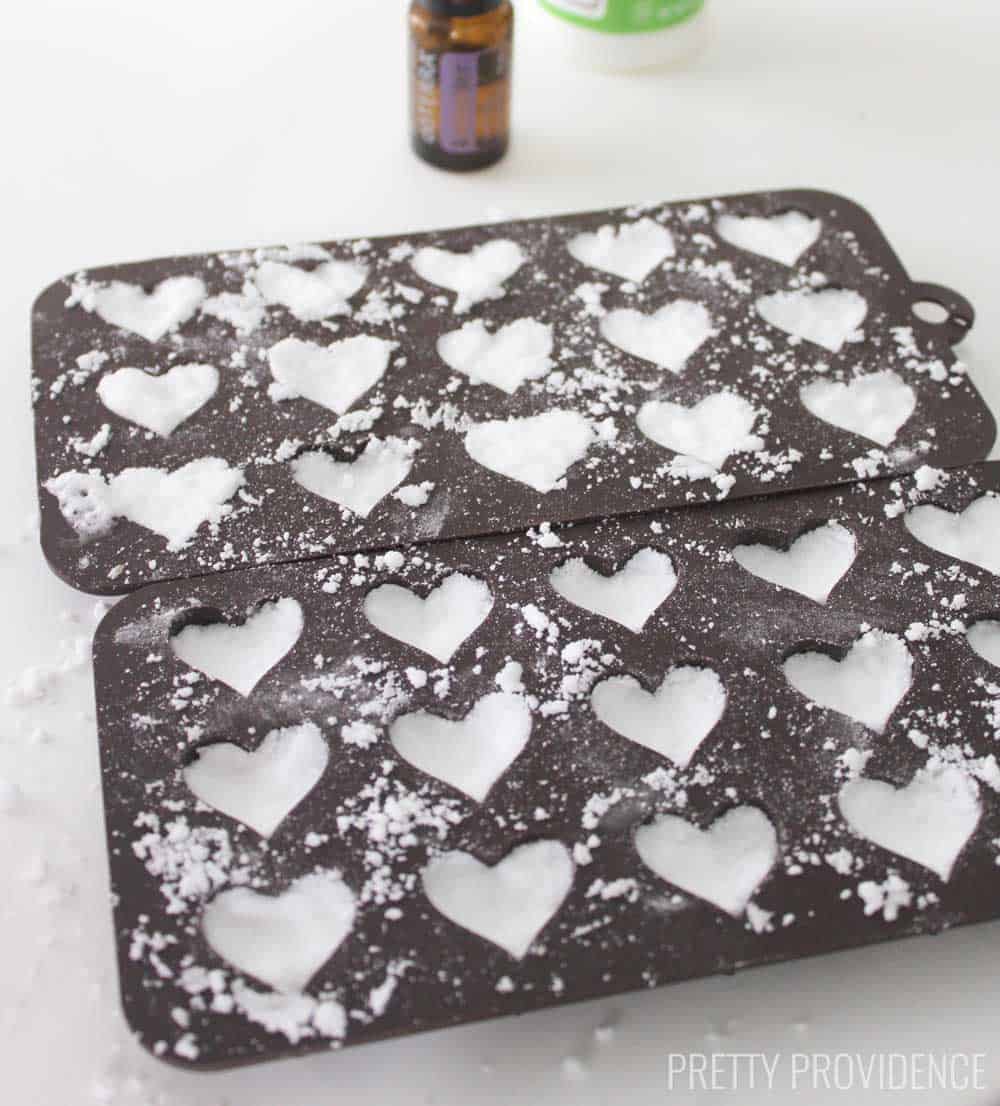 I used heart shaped candy molds to make these because I thought it would be cute (and I think I was right!) but you can also just use a teaspoon or something to shape them. It is up to you.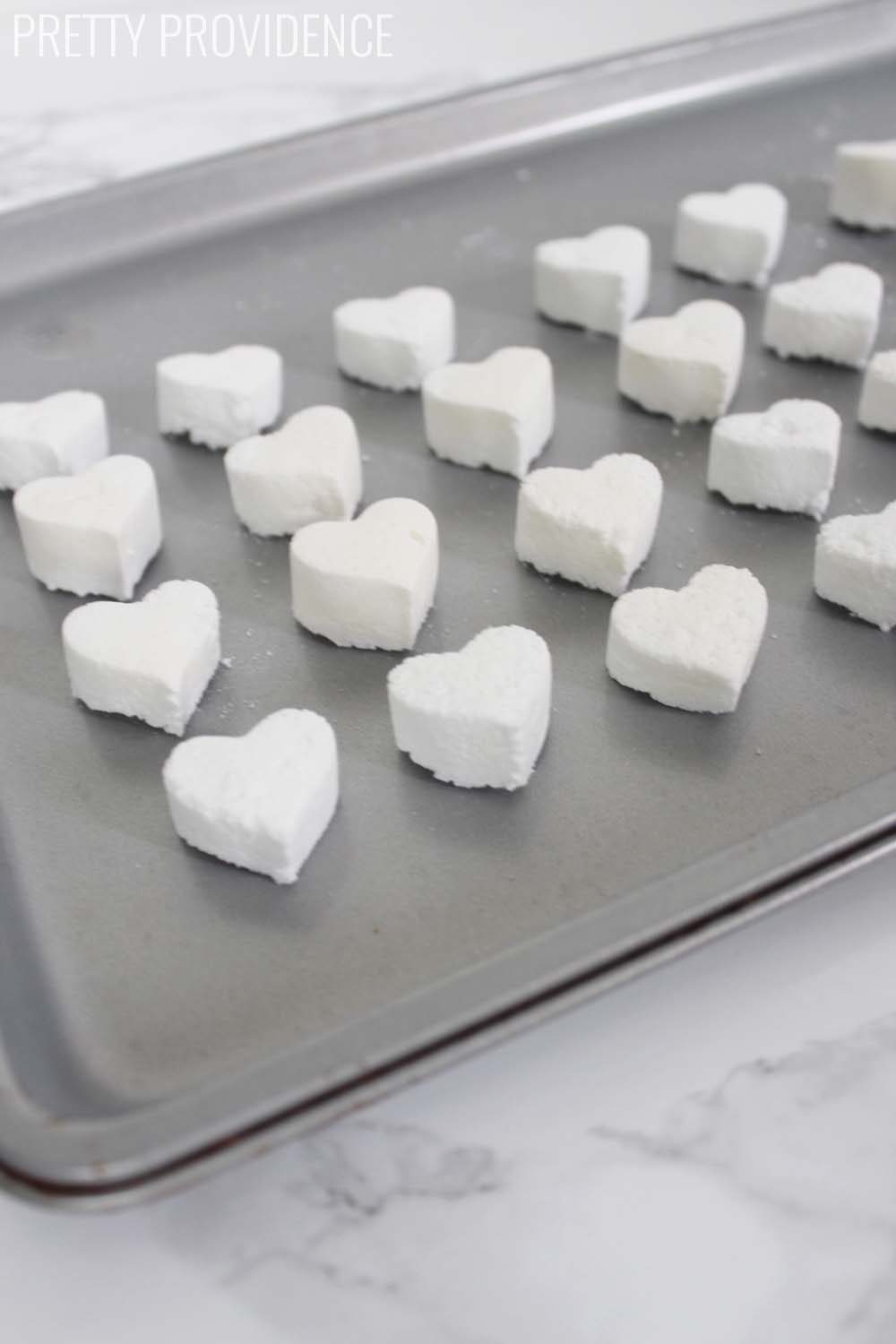 I like to keep a jar of these in each bathroom! I love the lavender scent personally, but you can use any essential oil to make them smell good.
TOILET BOMB INGREDIENTS:
Citric Acid
Hydrogen Peroxide
Baking Soda
Vinegar
Lavender Essential Oil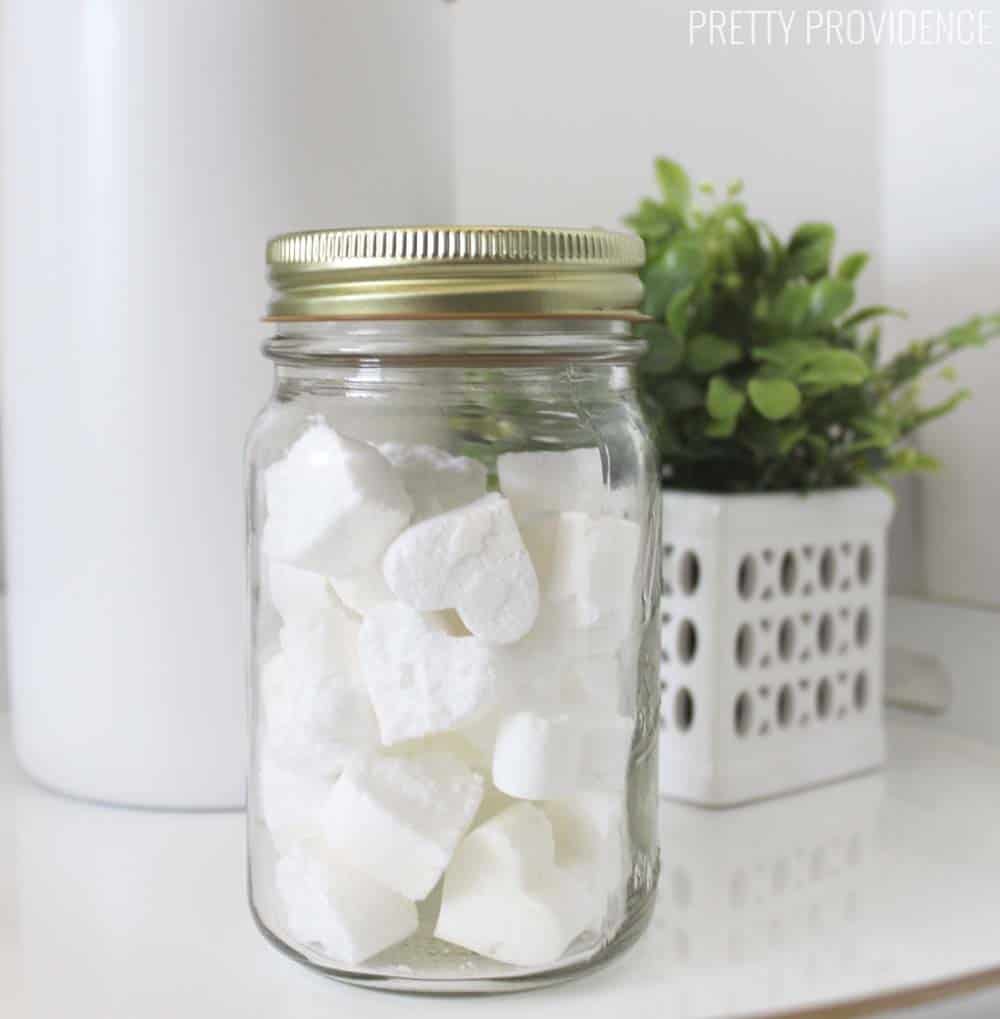 Think of all the time you'll save not having to scrub your toilets as often!